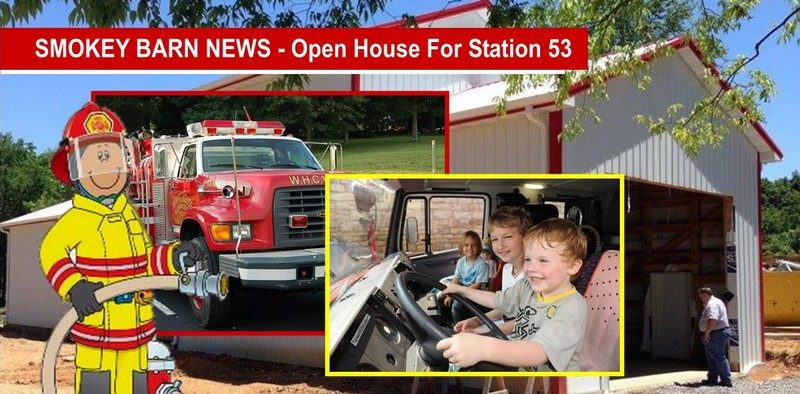 White House To Celebrate New Fire Station (Bring The Kids)
WHITE HOUSE TENNESSEE: (Smokey Barn News) – Come celebrate White House Station 53's opening of their newest Fire Station.
WHEN: Saturday Sept.24.- 3 PM – 6 PM located at 4238 Highway 31w, Cross Plains,TN.
Members of the public are invited. Past and present Firefighters are welcome to attend.
*Food and drinks will be supplied. Open House 3:00 6:00 pm.
6:00 to 8:00 will be a special time with past and current members of the Fire Department over the last 40 years.
Note: The White House Comm. V.F.D. has been serving the community since 1957 and is in need for some new volunteers. If interested in helping others. Please contact us. whcvfd.com
About:
The White House Community Volunteer Fire Department, Inc. (WHCVFD) is a volunteer department responsible for providing fire/rescue protection to approximately 8,000 people residing in the southeastern part of Robertson County and the western parts of Sumner County, just outside of the cities of White House and Millersville.
Currently, the department operates out of two stations, with a combined average of 35 firefighters and nine (9) pieces of apparatus. In addition to fire suppression, WHCVFD also provides rescue operations along with an emergency medical first responder program. Station 51 also serves as the area's Civil Defense Headquarters. WHCVFD stands ready to assist other public safety agencies in rescue, hazardous material incidents, and in both natural and man-caused disasters.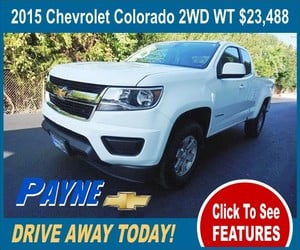 WHCVFD has come along way since 1957. At that time, the White House area had no fire department. If there was a fire, the onlookers pretty much watched it burn. Soon, a group of high school students from the New White House High school started a fire brigade (mostly because the new high school was the only place that had fire extinguishers).
When a fire was reported, the boys would meet at the school. They would then run through the corridors grabbing the fire extinguishers and jump into a pick-up truck and go. Although they tried, many times this was not enough. In 1961 the Robertson County fathers saw a need for a county fire department. They bought some trucks from Payne Brothers Chevrolet located in Springfield, and each community was in charge of installing a pump and tank. White House, Cross Plains, Adams, Greenbrier and Springfield each got one. A few men from White House, some of whom were from the school brigade, rented a bay from a local service station located next to McBroom's Service Station on 31W North. And the White House Civil Defense Fire Department was born! The truck bought in 1962 was used by the department until 1984 when it was sold to a dirt-racing track to water the track with. The Sumner County fathers, along with TVA located in Hartsville, bought an additional 7 Mini-Pumpers in 1975. Brush 51 is that truck.
White House incorporated in 1971, and they started their own fire department in 1978. The White House Civil Defense Fire Department became incorporated as the White House Community Volunteer Fire Department, Inc. The only other fire departments at that time were Robertson County Fire Department, the City of White House (which would not respond out of their city limits) and Goodlettsville Fire Department.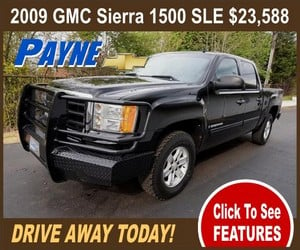 In 1990 the department, under the leadership of Chief Randy Short, received a state grant of $40,0000.00 to build a new fire station. In 1994 the department constructed its present location on Hwy 31w In White House, just 5 miles south of their first station location.
On January 1st, 1997 the county fathers closed the Robertson County Fire Department and willing fire departments within the county were given contracts to cover areas. WHCVFD, along with Pleasant View, Robertson County Rescue Squad, Cross Plains, and Orlinda Fire Departments joined into the contract. However, a large area west of Greenbrier and Ridgetop was a long way from a fire station. WHCVFD department agreed to built a fire station for that area.
In May 1998, Station 52 opened. Located on Betts Road between Highway 431 and Highway 41, Station 52 provides mutual aid to Greenbrier, Ridgetop and Pleasant View Fire Departments, as well as providing fire protection, medical response, and rescue operations to an area of their own.
Smokey Barn News (Sponsor/Advertisement)
Large Power Outage Hits Robertson County

Large Power Outage Hits Robertson County
UPDATE: Power restored……

White House To Celebrate New Fire Station (Bring The...

White House To Celebrate New Fire Station (Bring The…

Saturday – Fly/Cruise-In, Lunch & Pack-a-Plane Food Drive

Saturday – Fly/Cruise-In, Lunch & Pack-a-Plane Food Drive
SPRINGFIELD TENNESSEE:…

Sumner County Police To Race At Highland Rim Saturday

Sumner County Police To Race At Highland Rim Saturday…